Niraj is my best companion today. She is born and brought up in India, but has lived in Sweden since 1974.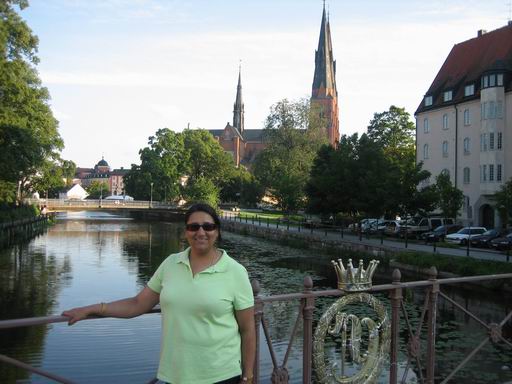 Niraj in her "home town" Uppsala, with the famous Cathedral in the background..
Niraj is born in a very beautiful town in northern India, in a state called Uttarakhand (known as Uttaranchal during 2000-2006, but obtained the present name in January 2007). The town is called Nainital, surrounding lake Naini (tal means lake). Incidentally, the great "emperor" of bhajans (Bhajan Samraat) and of ghazals, who gives considerable solace in music, Anup Jalota, was also born in Nainital. The former chief minister of Uttarakhand, Narayan Dutt Tiwari, is a cousin to Niraj's father.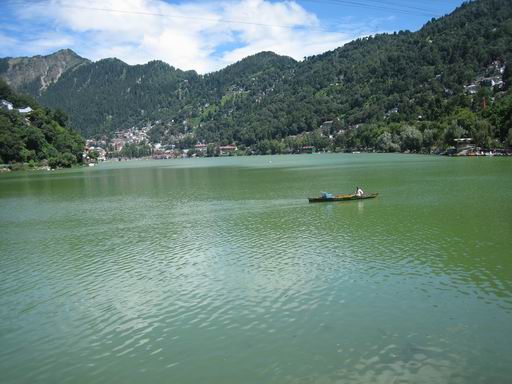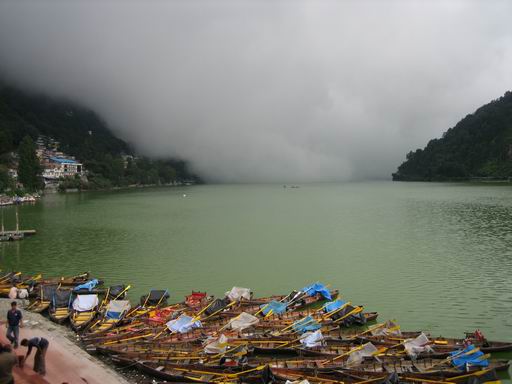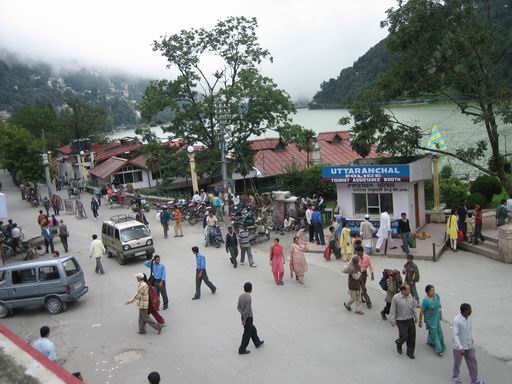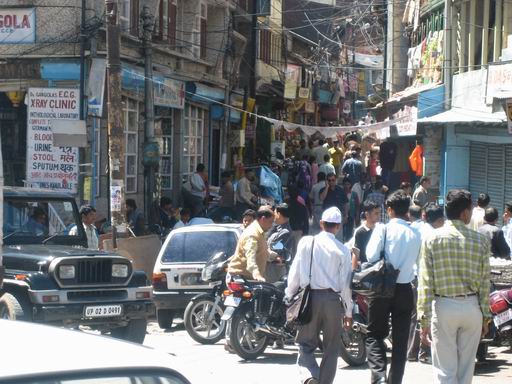 Four snapshots of Nainital.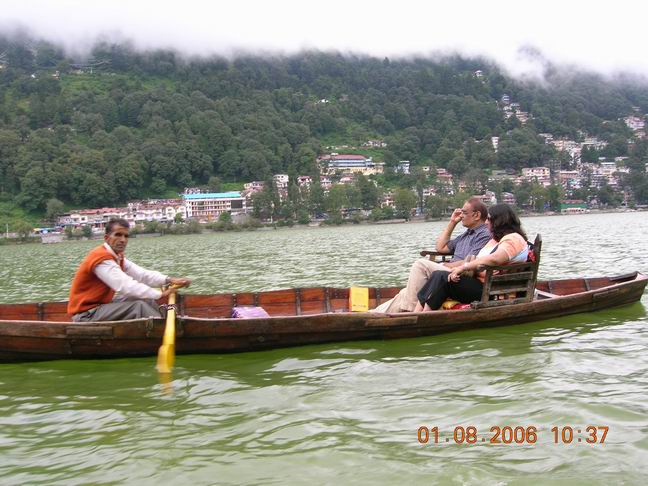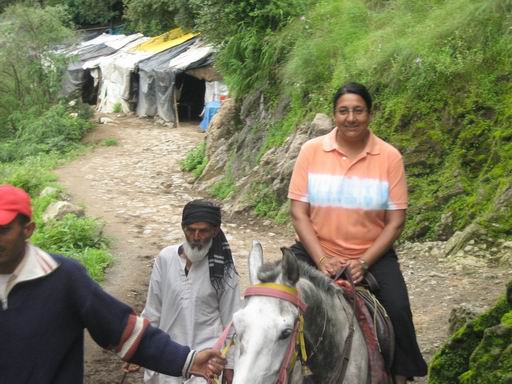 Boating and horsing in Nainital.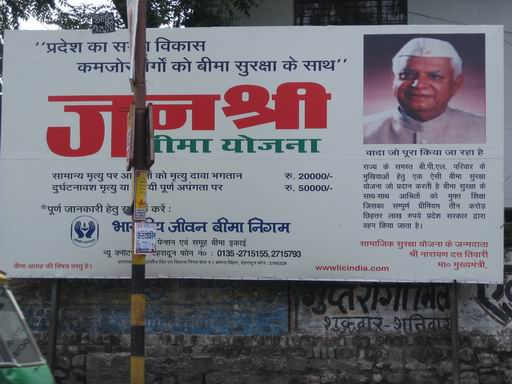 Narayan Dutt Tiwari, the former Chief Minister of Uttarakhand, born in 1925.
Niraj lived her earlier childhood with her maternal relatives in a small place in the nearhood called Mukteshwar, situated at an altitude of 2286 m above sea level in the Kumaon division of Uttarakhand. It is a scenic spot overlooking long ranges of Himalaya.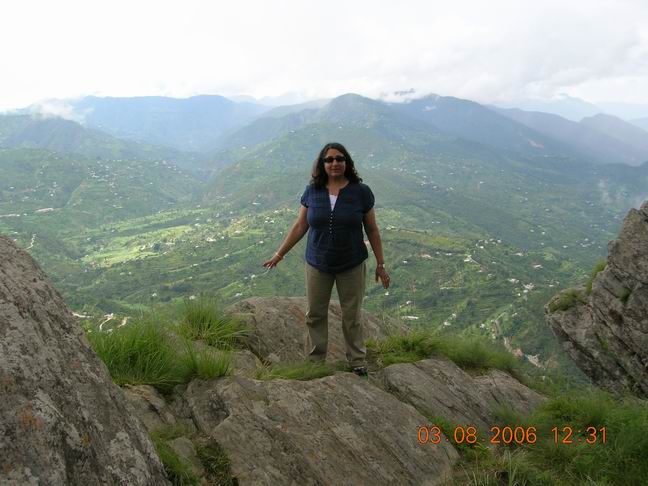 Magnificent surroundings around Mukteshwar...
Niraj has told me stories from her childhood. When Niraj was a child, she and her friends used to throw stones at geckos (lizards) on a wall surrounding their house. This made her suspect that the geckos would be waiting for revenge only they got some chance. One day, when Niraj was walking alone on her way to school, she saw a gecko standing along the side of the woodland path ahead of her. Of course, Niraj picked up a stone and threw it at the lizard. But for some still unknown reason, the gecko started running, not away from Niraj, but towards Niraj. This almost scared her to death, and she ran back home in fright - she imagined that the gecko was waiting there for revenge when she would be alone, since maybe she had stoned the gecko's wife or some other relative. At home, nobody would believe her, that a gecko would chase her!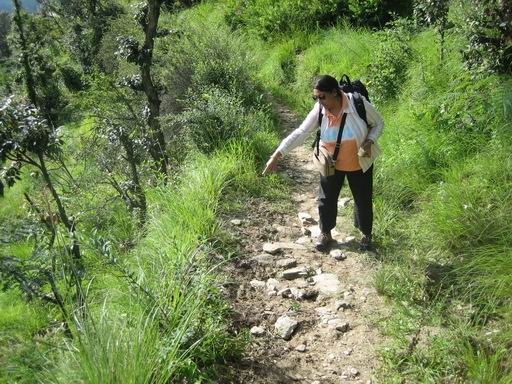 Niraj recently pointing out the exact spot where the gecko, many years ago, had been waiting for her...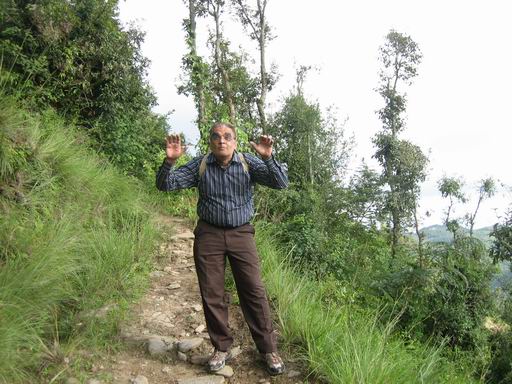 ... and my imagination about what the gecko might have looked like.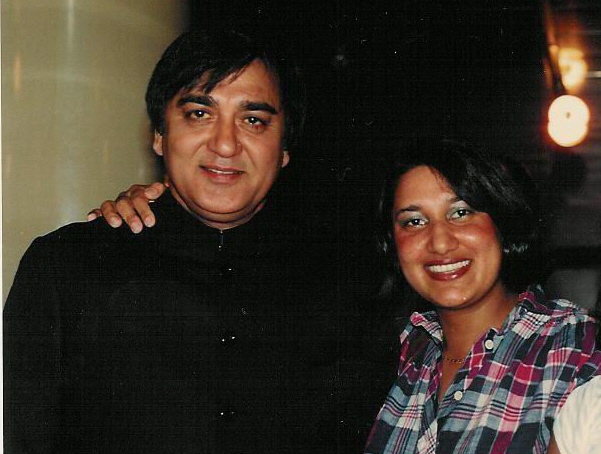 What is Sunil Dutt doing on my site, by the way?? (I assure he is real and not wax)
Talking about famous people, if you visit London's Madame Tussaud, you can meet a lot of famous and important people - not in person, but in wax!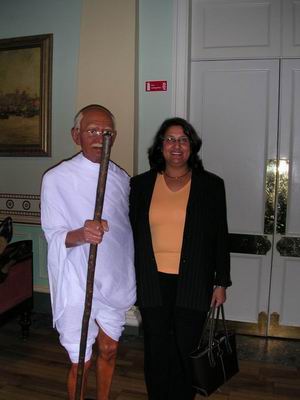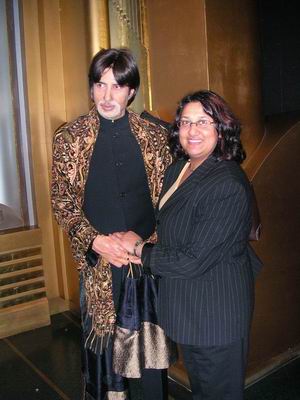 With Mahatma Gandhi and Amitabh Bachchan
Amitabh Bachchan once studied in Nainital for an arts degree. He subsequently obtained an honorary doctorate degree in arts from Leicester in 2006.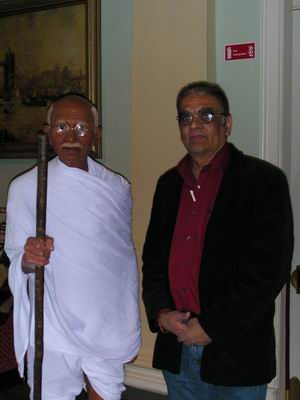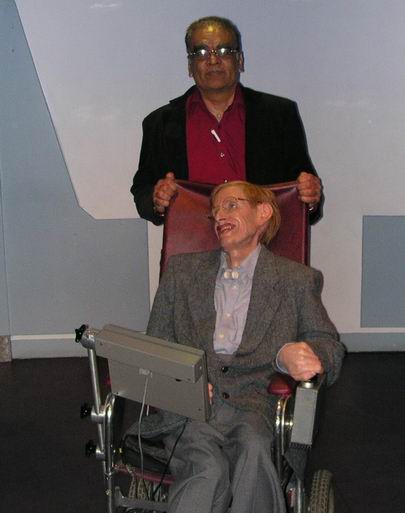 With Mahatma Gandhi and Stephen Hawking.
Mahatma Gandhi has left a legacy of non-violence among the Hindus. Stephen Hawking achieved the status as an academic celebrity in physics despite having ALS since age 21.
Besides Madame Tussaud, London attracts us a lot due to many reasons. It is a cosmopolitan city offering almost anything.
A typical London stall.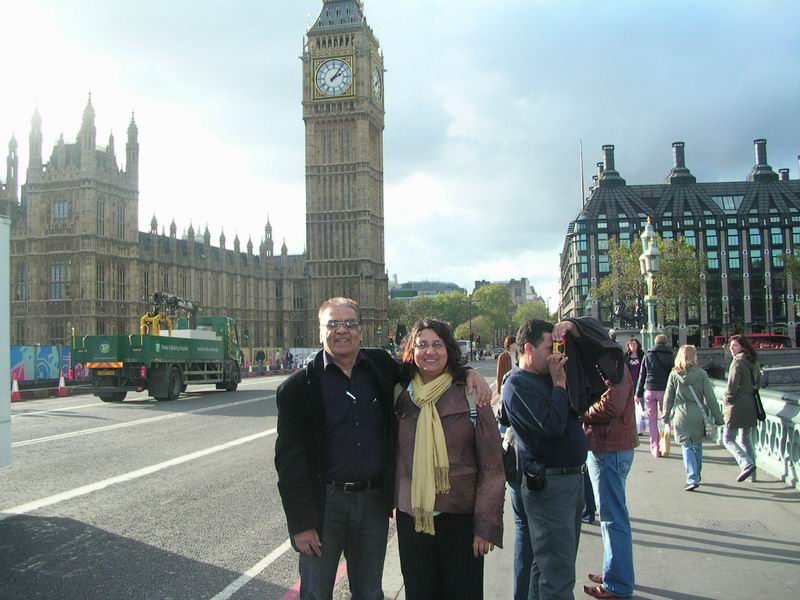 The Big Ben (Clock Tower).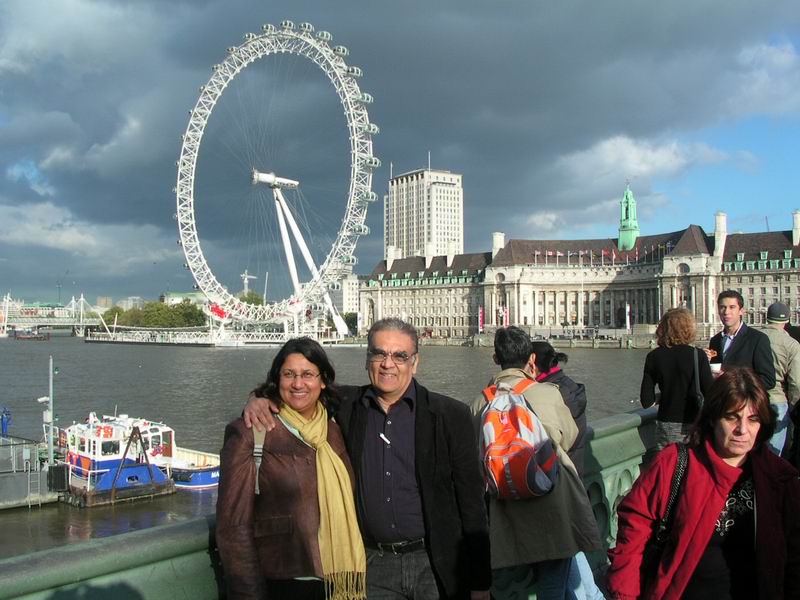 London Eye (Millennium Wheel) which opened in 1999.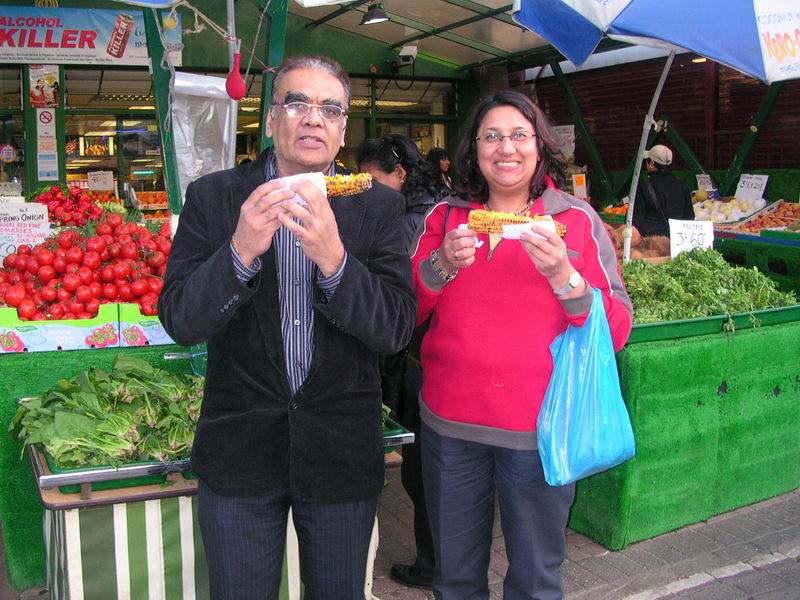 We could revive our childhood memories of eating roasted maize (corn on the cob).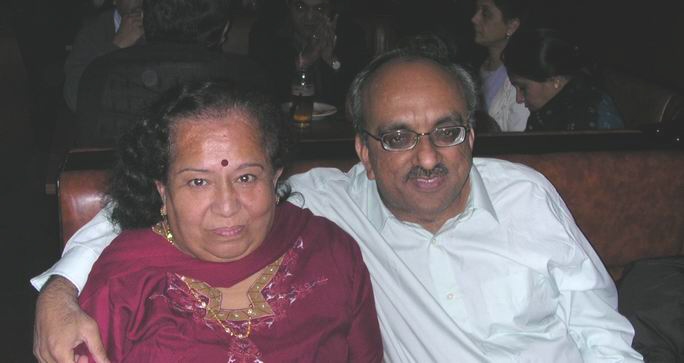 One of the most important reasons for me to visit London is that I have several siblings living there, like Dhanesh and his wife Chandrika in the picture.
However, my home town Umeå in Sweden and northern Sweden (norrland) have attractions that London cannot offer. For example, trekking in the mountains near Hemavan-Tärnaby is really fun.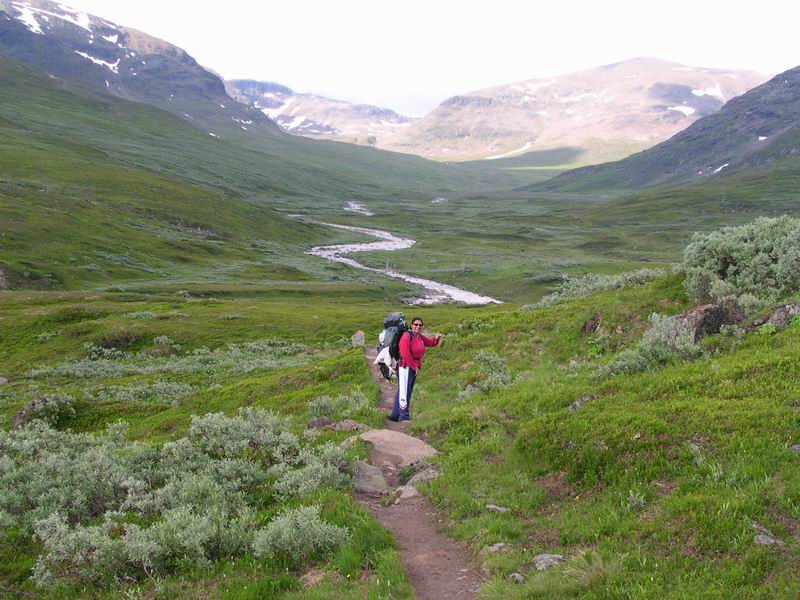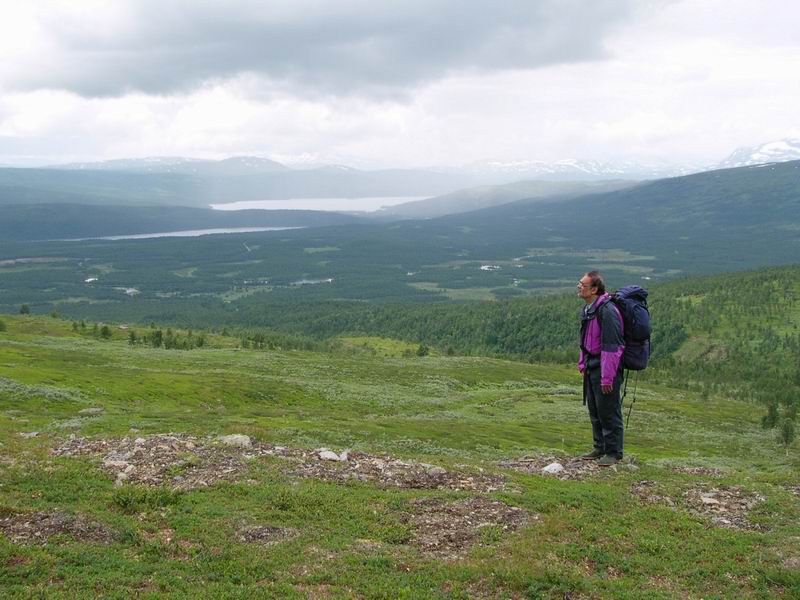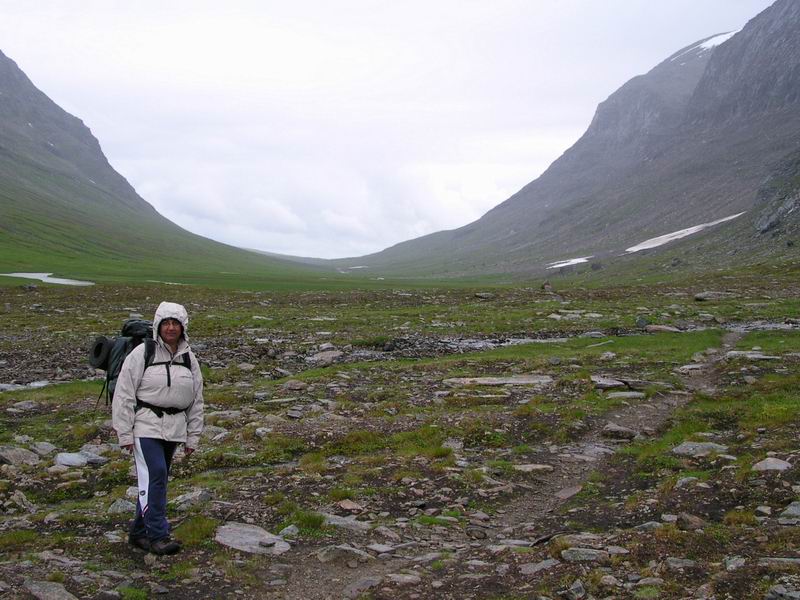 Wonderful mountains near Hemavan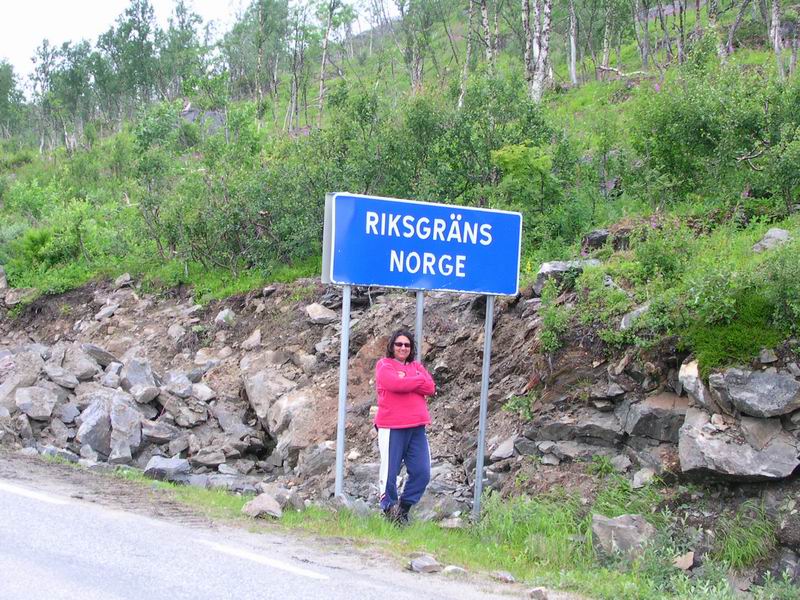 After trekking in the mountains around Hemavan, one can drive on and enter Norway.
By the glacier Svartisen north of Mo i Rana in Norway.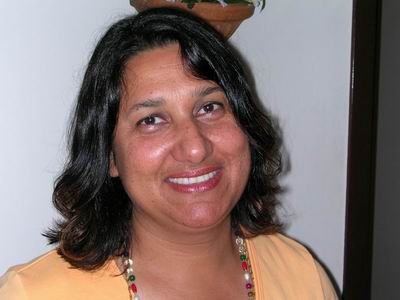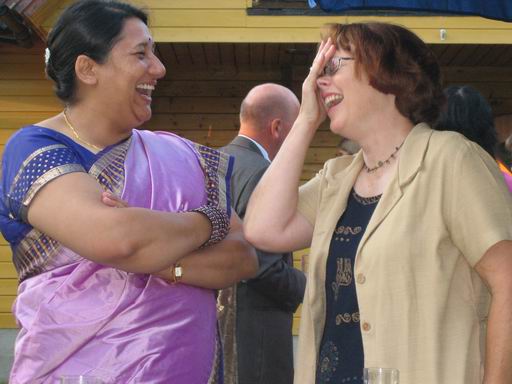 Niraj is usually smiling or laughing, spreading joy!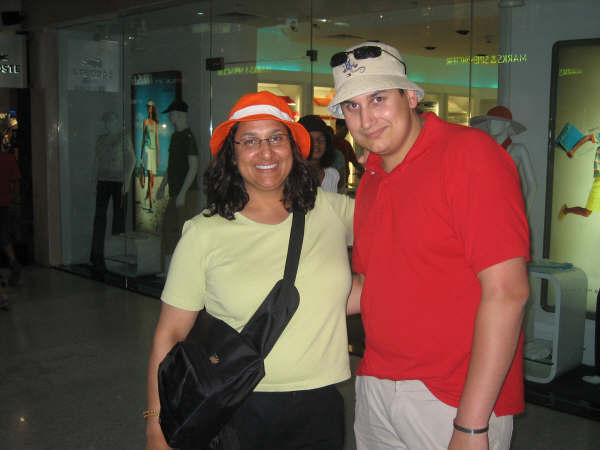 Niraj with her son Cristoffer age 22 in 2006.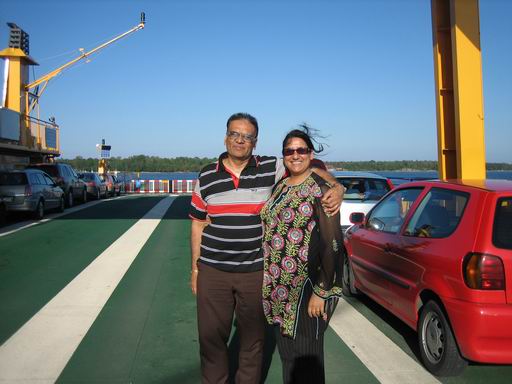 On a ferry with me near Uppsala.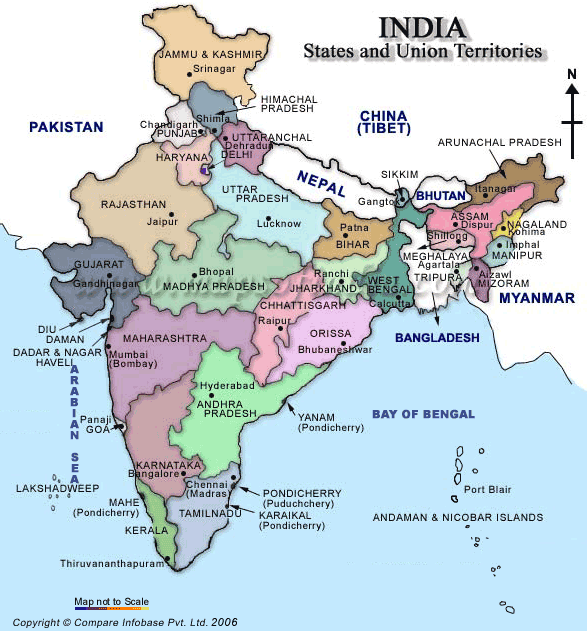 The northern state Uttarakhand (formerly Uttaranchal) bordering Nepal, where Niraj comes from, and they speak Hindi there. My own parents came from Gujarat, the state in the peninsula on the left, where Gujarati is spoken.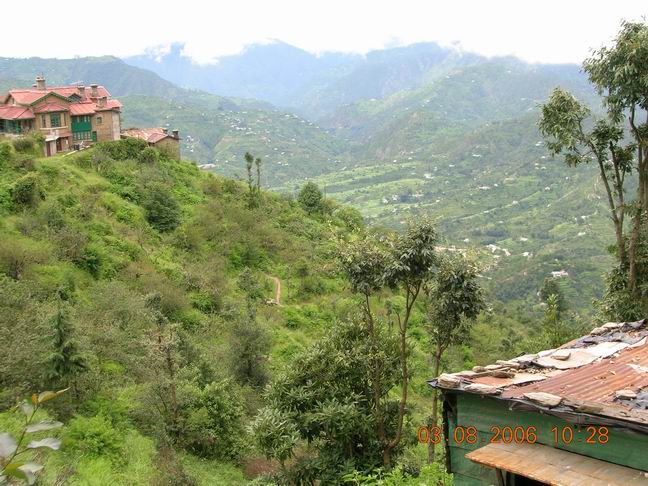 Looking down from Mukteshwar.
There are many tigers living in the forests around the cultivations on the slopes. The Corbett National Park is situated towards the west in Uttaranchal. Another link to Corbett National Park is given by clicking here.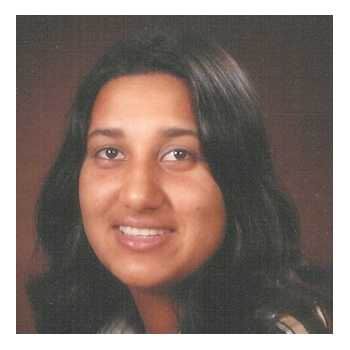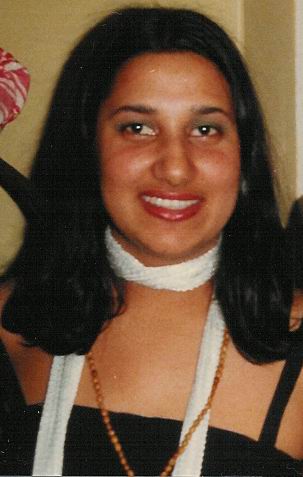 Two pictures from the youth.
After having studied her later school years in Nainital, Niraj and her family moved southwards to Haldwani, also in Uttaranchal. Haldwani is named after the tree called Haldu (Adina Cordifolia, yellow teak), which was found in abundance there prior to deforestation for agriculture and settlement.
Haldwani is nowadays an important commercial hub. Niraj's siblings are settled in Haldwani, the town itself actually lacks the beautiful scenary or attraction that I found in Nainital and Mukteshwar.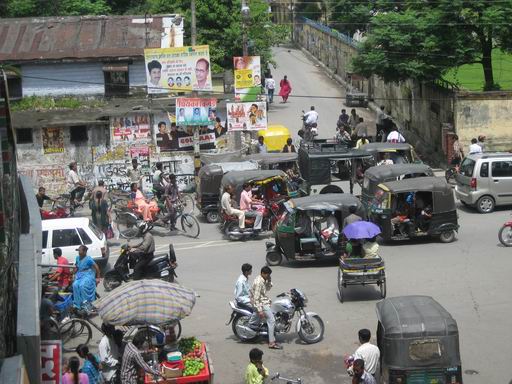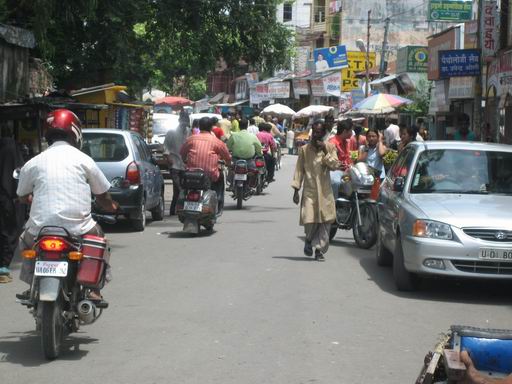 Haldwani itself does not have any beauty found in Nainital and Mukteshwar.
HOTEL OK in Haldwani, Uttarakhand, north India,
owned and run by Niraj's brother Hem Balutia and his family
http://www.hotelok.co.in/index.htm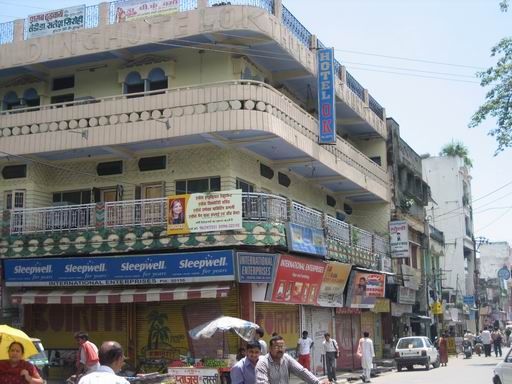 Hotel O.K. in Haldwani before renovations, picture from 2006, and ...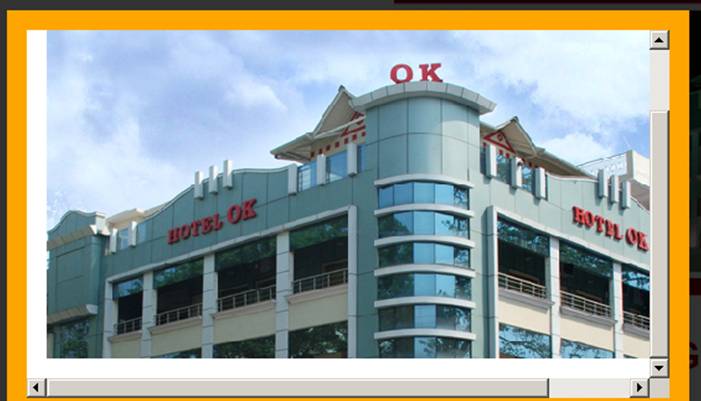 Hotel OK Haldwani after the extensive renovations, picture from 2010.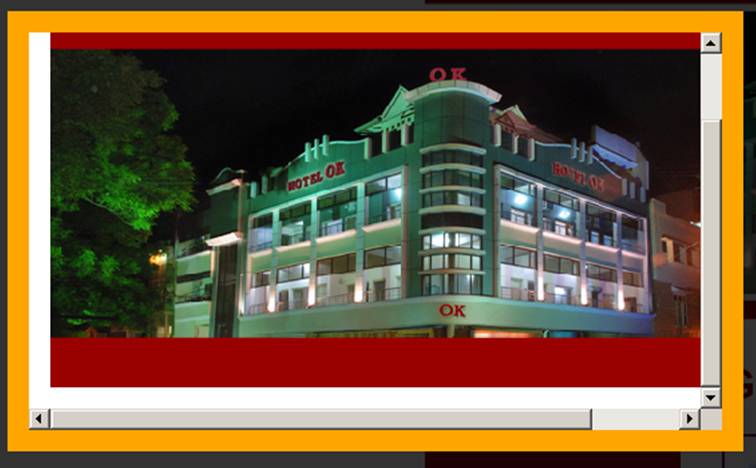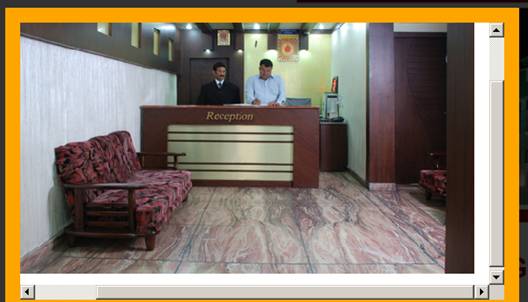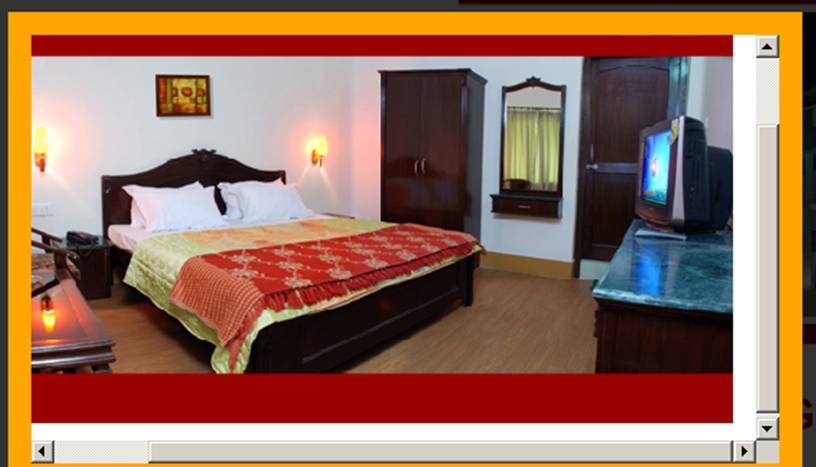 The name Hotel OK of the hotel was derived by their father when he started it long ago, and OK. stands for Omar Khayyam (AD 1048-1131), a Persian poet, mathematician and astronomer, best known for his collection of poetry called Rubaiyat (containing quatrains, verses of four lines).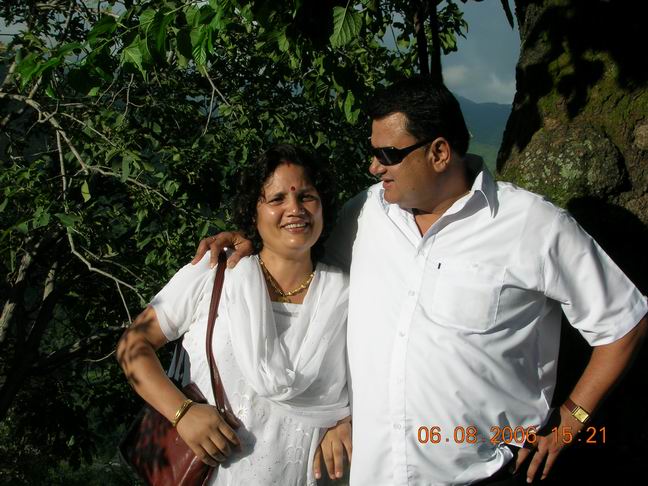 Niraj's brother Hem with his wife Neema.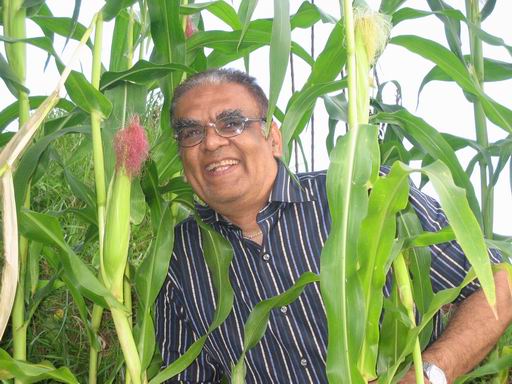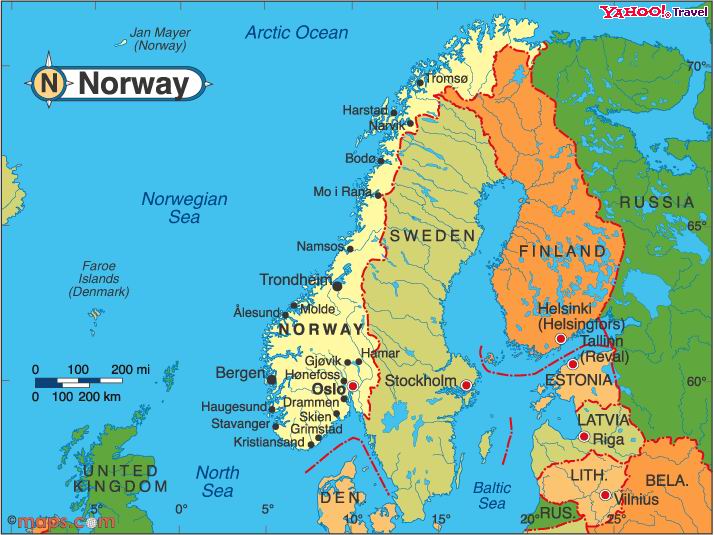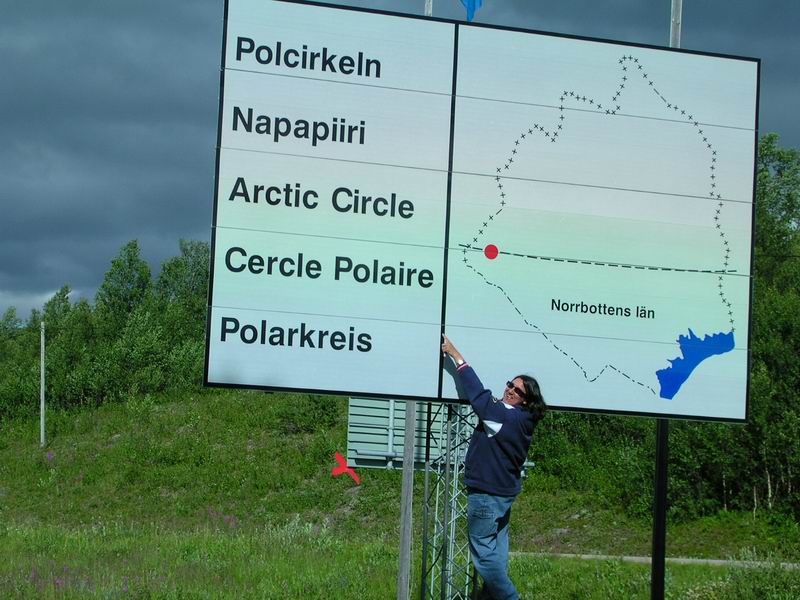 Crossing the Arctic Circle in northern Sweden.
Norway is one of the most beautiful countries I know!